Here's how Kongo can help you with your HubSpot implementation:
All-in-one solution
HubSpot CRM Suite is an all-in-one solution designed to tackle a range of business challenges. By breaking down silos, harmonising tech stacks, improving lead routing, enhancing transparency, and providing robust features, HubSpot can push your business operations to be more effective and efficient
Marketing Cloud (Marketing Automation Software)
As customer behaviour continues to adapt and change, it's vital that today's marketers adjust in step. Marketing professionals are on the hunt for tools that empower them to reach out to customers across a wide range of channels, fostering robust relationships in the process.
HubSpot's objective is to fashion features that bolster customer connectivity across a diverse range of communication pathways, from email, web, advertising, social media, SMS to WhatsApp.
Marketing professionals are progressing towards developing a more refined, journey-focused approach to marketing, reporting presents a chance to measure and enhance return on investment
Marketing Hub aids marketers in tracking revenue by supplying interconnected data, illustrating where customers are in their journey and how to connect with them effectively
Are you ready to kick inefficiency to the curb and embrace simplicity instead?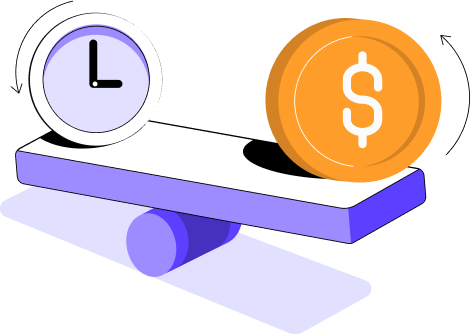 Sales Cloud (Sales Enablement Suite)
Sales managers are always working hard to remove friction. Patching together multiple point solutions and dealing with their complexity is like trying to run in quicksand - it slows your reps down and stops them closing deals
Consider these facts
This is where HubSpot's Sales Hub Enterprise steps in to power up productivity, speed up deal cycles, and put the human touch back into the sales process
13%
On average, sales reps have to grapple with 13 different point solutions
41%
Reps spend a massive 41% of their working day doing anything but selling
38%
Businesses take a hit of 38% each quarter due to lost productivity
With HubSpot Sales Hub, you can:
Give your sales team back their time, enabling them to sell better and faster
Boost each rep's productivity, meaning no need to increase your team size
Lower your total cost of ownership with a comprehensive all-in-one solution
Deliver a seamless customer experience with a universal contact record
Encourage CRM adoption with a platform that's not just easy to use, but can be customised to your specific needs
Get connected
Service Cloud (Customer Service Management Platform)
In an era where organisations are striving to accomplish more with fewer resources, the time of front-line agents is an invaluable and limited commodity. Efficient ticket resolution is paramount
HubSpot is committed to enhancing the help desk experience for agents and customer service leaders, making it a seamless experience with CRM
When service agents are connected with sales and marketing teams within HubSpot, extraordinary things occur. We're diligently harnessing the power of HubSpot's automation engine to create superior routing, improving the experience for both agents and customers alike
Data Migration
CRM (Customer Relationship Management) data migration is the process of moving data from one CRM system to another. It's a critical project task when migrating to HubSpot or merging systems due to business expansion or acquisition.
Data Audit

We start by reviewing your current datasets. We help you identify what data needs to be moved, which can be archived, and what should be deleted. This is a great time to clean up your data and get rid of any redundancies, irrelevant data, or duplicates.

Define the Data Map

We identify where and how data will move from your current system to HubSpot. This data map is essentially a plan that outlines how fields in the old system correspond to those in the new system. It's crucial to ensure that the data in the old system fits well with the structure of your new HubSpot CRM.

Prepare HubSpot

Set up the necessary properties, record views, workflows, and any custom configurations in HubSpot to accommodate the incoming data. It's important that your HubSpot instance is ready to receive and store the data correctly.

Perform a Test Migration

We action a small-scale, pilot migration with a subset of your data. This allows you to identify any potential issues or errors before we migrate all of your data.

Migrate the Data

Once you're satisfied that everything is set up correctly, and your test migration was successful, Kongo will proceed with the full migration. It can take anywhere from a few hours to several days, depending on the volume of data and complexity of the migration.

Validate the Migration

After the migration, we check the data in HubSpot to ensure everything has been transferred correctly and is functioning as expected. This may involve spot-checking records, generating reports, and getting feedback from your key stakeholders.
Keep in mind that data migration can be a complex process, and each migration may have unique requirements or challenges. It is critical to work with an experienced CRM consultancy like Kongo to assist in the process.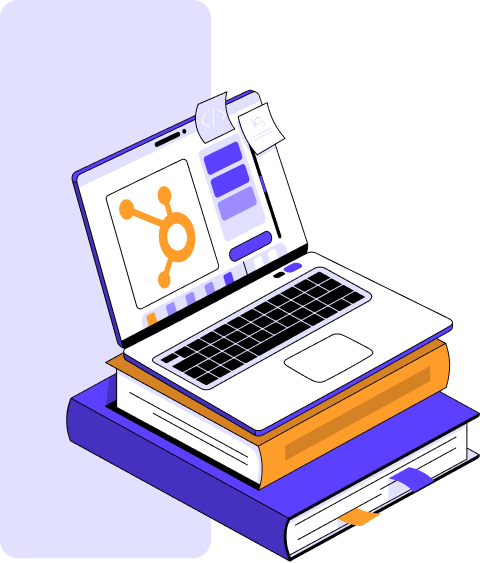 Training
Sales managers are always working hard to remove friction. Patching together multiple point solutions and dealing with their complexity is like trying to run in quicksand - it slows your reps down and stops them closing deals
Training tailored specifically to your needs
Kongo offers the flexibility to pick and choose learning objectives that best align with your business goals and implementation of HubSpot. We take the time to understand your business and people, providing HubSpot training tailored specifically to your needs.
Balance of learning and doing
Your team can enjoy the convenience of learning at a pace that suits their work schedule. Our flexible delivery ensures that your HubSpot training enhances, rather than disrupts, your business operations. With Kongo, you get a balance of learning and doing – all on your own terms.
HubSpot Support by Kongo
We're committed to helping you make the most of your HubSpot setup and gain deeper insights into your operations post-launch.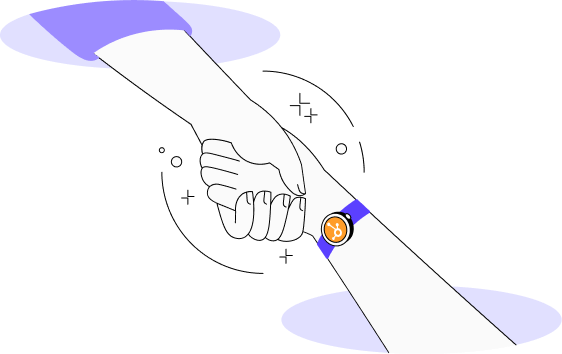 With Kongo, you're not just getting a service, you're gaining a partner
Whether it's crafting new campaign materials, building fresh workflows and reports, or adjusting to operational demands that crop up during the 12-month project, we've got your back
Choose Kongo for our fixed-cost HubSpot implementation services, and rest easy knowing you're fully supported for an entire year
Don't let your team drown in technical queries or let frustrations hamper their HubSpot experience. Our unlimited phone and email support is always at hand to keep you moving forward.